Secure your Commercial Property at all Times
Commercial property has specific needs in terms of access and security, from ensuring staff can move around their individual areas, to controlling access to company offices and keeping their assets protected from damage, theft or misuse.
We specialise in the design and installation of access control systems designed to allow the free flow of authorised personnel in and around your premises at all times, whilst denying entry to unwanted visitors.
Electronic access control provides the most efficient and convenient way of securing your building and assets. Installing an access control system means that you will never have to change a lock again.
It can also be an effective HR tool, providing easy time and attendance reporting for staff.
Benefits of Access Control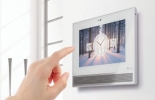 Access control is a cost effective alternative to the expense of replacing locks and keys. Electronic tokens are easily barred if they are lost or stolen. Access control systems can also be integrated with CCTV, intruder and fire alarms for greater security. Access control can be linked to video door entry systems and wireless locks.
The system can be set to switch off utilities automatically when the building is empty and secure your facility at the touch of a button allowing only specific personnel to pass through doors during a lockdown.
Education Sector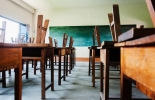 A primary concern for education sites is to ensure the safety of staff and students, as well as protecting property and equipment from theft or damage. However, a security system also needs to be flexible enough to manage the movement of students and the changing schedules of a busy campus.
Access control offers flexible control over users' access rights. For example, all staff can gain access through the main door of a building, but access to internal areas may be restricted to those who have a specific need to be there.
Healthcare Sector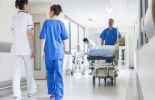 Healthcare facilities have numerous assets that need to be protected from misuse, theft or damage. It's important to ensure staff, patients and visitors are kept safe. Electronic access control provides an efficient and convenient way of offering secure, flexible and cost effective building access management.
Access control allows people to move freely about a building, while allowing specific areas to be managed with higher security. It is also an effective HR tool, providing easy staff time and attendance reporting.
Public Buildings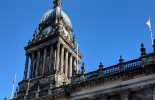 Public sector buildings have a number of specific needs in terms of security and access. These vary from ensuring staff can come and go from their individual areas, to offering secure yet accessible areas for the visiting public. It is also an HR tool, providing time and attendance reporting for staff.
Access control is an efficient and convenient way of keeping public sector facilities secure and flexible. It is also the most cost effective way of managing access to a diverse range of public buildings.
Business Finance Leasing
Finance leasing is a popular option for companies who need equipment, such as an access control system, but do not have the funds to pay for it up front.
Love Finance provide finance leases on purchases from £1K to £500K, with repayment terms up to 5 years.
To learn more, visit their website (please read our Disclaimer first).