Dealing with an Emergency on your Premises
In the event of an emergency situation such as an intruder on your premises, the government's guidelines (NaCTSO Guidance Note 1/2015) focus on two aspects of an organisation's response: the ability to quickly restrict movement into or away from the premises (dynamic lockdown), and letting people know what's happening - the Public Address (PA) system.
The aim of dynamic lockdown is to prevent people in the building from moving into potentially dangerous areas, while simultaneously frustrating free movement around the premises by any intruders.
Government guidelines stress that the use of fire alarms should be avoided in these circumstances as this may result in the wrong response to an incident, and the last thing any organisation wants is to have people leaving the building en masse and gathering at assembly points.
Bodet is a recognised leader in this field, and Sigma Networks are Registered Installers of Bodet's PA and dynamic lockdown systems.
Bodet's Lockdown Solution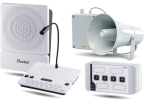 Bodet's lockdown system broadcasts a distinctive alert, very different to that of a fire alarm, class change, shift change or other alerts. Wired and remote triggering methods are available depending on your organisation's existing infrastructure.
Bodet's lockdown system can be integrated with their Bell, Class Change, Shift Change, Synchronised Clock and PA systems.
Public Address Systems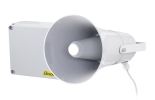 The Bodet public address (PA) system combines factory bells and public announcements in a single system. The PA system incorporates a range of audio equipment used to emit programmed bell sounds, make public announcements and activate emergency alerts at the touch of a button.
Bodet's Harmonys range can be used in schools, manufacturing, food production and sports and leisure centres.
Triggering a Lockdown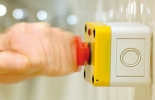 A control panel connected to your IT network allows you to broadcast a premises-wide lockdown alert with the press of a button. Bodet's lockdown system supports remote control over wireless, with a range of up to 1km and incorporates "receipt upon press".
Alerts can also be triggered by phone and SMS messages to registered numbers. The system also includes options to trigger alerts via a smartphone app or PC.
Organisation Lockdown Alert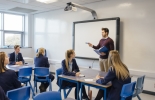 In uncertain times, it's becoming increasingly important for all organisations to have a lockdown alert system in place should an event occur which requires your premises to go into lockdown.
This type of system is applicable to any type of organisation, including medical and healthcare facilities, manufacturing facilities, offices and any public building.
Business Finance Leasing
Finance leasing is a popular option for companies who need equipment, such as a PA or dynamic lockdown system, but do not have the funds to pay for it up front.
Love Finance provide finance leases on purchases from £1K to £500K, with repayment terms up to 5 years.
To learn more, visit their website (please read our disclaimer first).